On July 5, 2022, the main structure of a 500t super-large metallurgical crane was successfully finished, which once again refreshed the manufacturing record of Weihua's metallurgical cranes.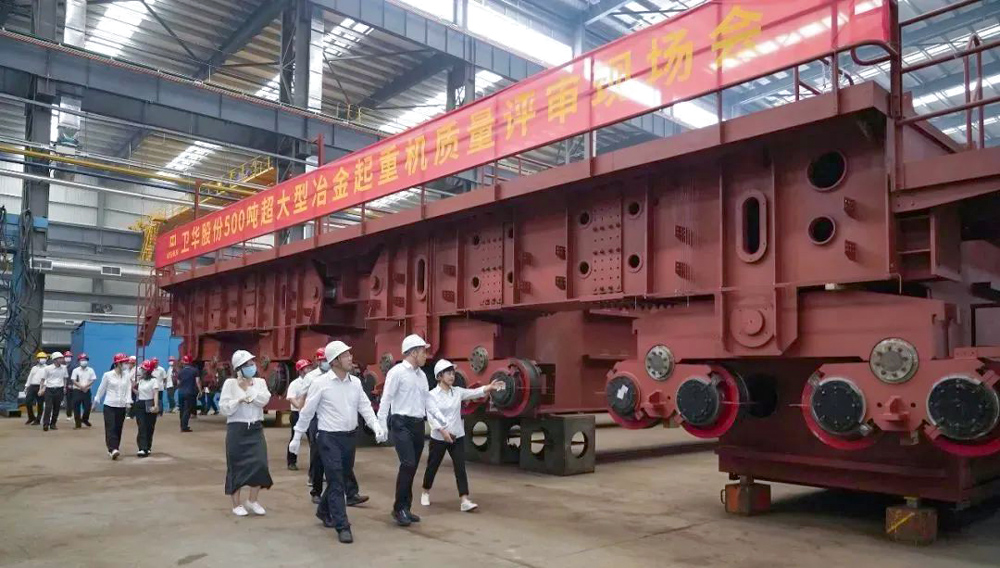 The crane will work in the metallurgical workshop of an Iron and Steel Co., Ltd. In China, with a 4-girder 6-rails structure, a lifting capacity of 500/90/15t, a span of 20.7 meters, and a working level of A8. It is the first capacity 500t metallurgy industry bridge crane independently developed by Weihua.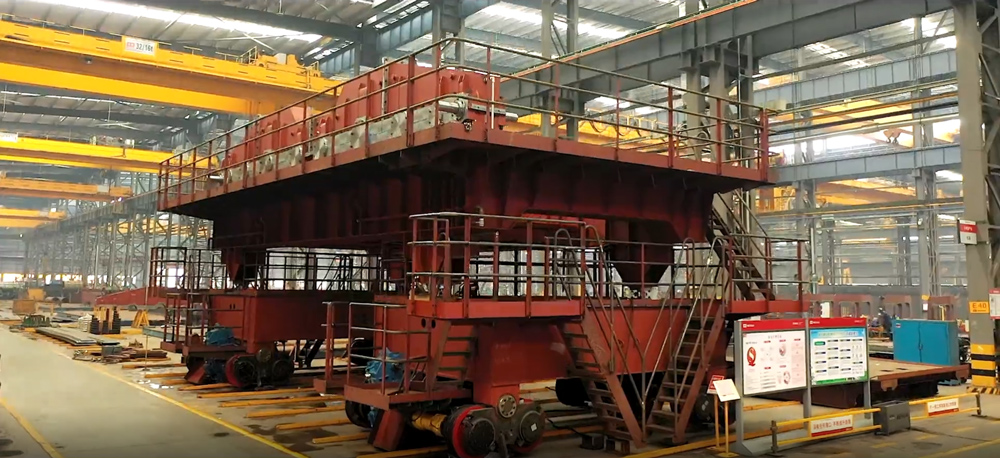 Weihua carried out the whole fabrication process control from pretreatment-unloading-welding-finishing-assembly to test. Using the overall boring and milling processing of large structural parts, overall annealing and assembly of the main trolley frame and the gearbox. It proved again Weihua has a mature and reliable production process and quality assurance system for large and super-large metallurgical cranes.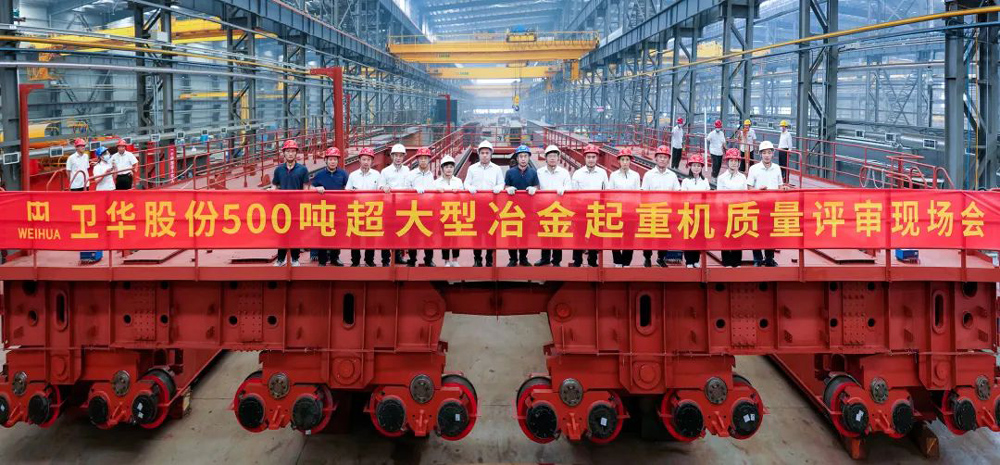 In the on-site quality review meeting, the crane appearance, camber, web verticality, waviness, wheel parity and other parameters were comprehensively tested, and all of them passed the review successfully:
1. Pass rate of non-destructive testing of all welds is 100%;
2. The camber, the height difference of the same section of the track, the wheel line, the track gauge of the trolley, and the straightness of the track are 100% qualified.